Hey CarbonTSEX - pulled the trigger on a 4 wheel Rotora big brake kit
05-17-2018, 11:00 PM
Registered Member
Hey CarbonTSEX - pulled the trigger on a 4 wheel Rotora big brake kit
---
After some extensive research online and through detskaya-baraholka, and evaluating big brake kits from Stoptech, Brembo, AP Racing, and Rotora PLUS your recommendation....I've decided to go with a 4 wheel Rotora kit. Going with the 4 piston 355 fronts and 4 piston 350 rears, slotted discs and red calipers. Turns out, Rotora's rear big brake kit maintains the stock parking brake linkage for our TLs, which is a big plus as well. I've had a 4 wheel AP Racing big brake kit on a previous car, and while they are incredible brakes especially for track days, they do not maintain the stock parking brake. I have no intentions of taking my car to a track day, although it's not completely out of the question. I just love the look and our TLs are just too heavy for the stock brakes. Another big plus here, Rotora just happened to be running a spring special, so I got in at a very reasonable price. Just ordered, so I expect to have it all installed in a few weeks. Will share pics throughout the process.
Sharing some pics from Rotora, the white TL pictured is not mine, but mine will look just like that.
BTW, I never made it up to the show at Monroe last weekend. Last minute child challenges prevented me from going. I have a very young daughter, and she was having a rough day. Let me know when your organizing another GTG.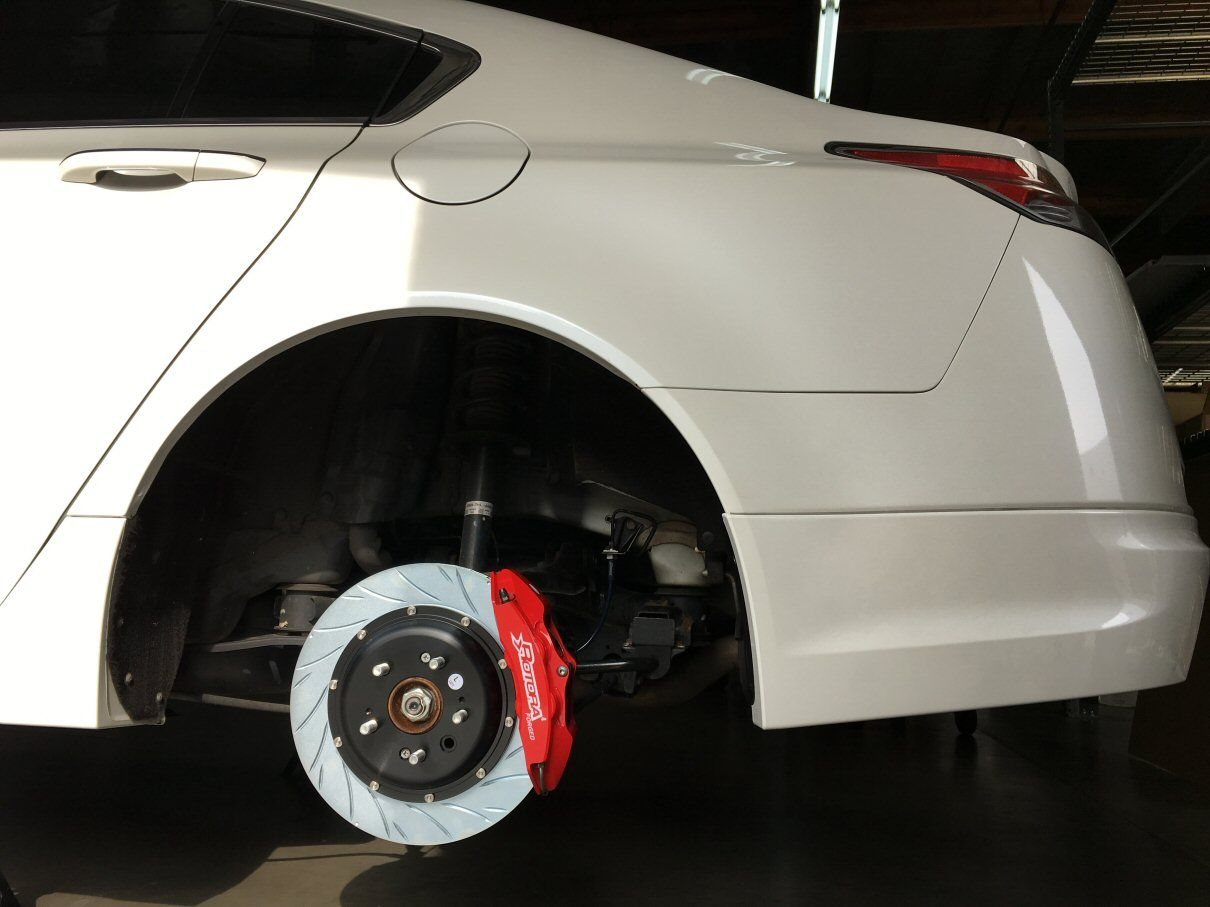 Thread
Thread Starter
Forum
Replies
Last Post
Fourth Generation TL (2009-2014)
2G RDX Photograph Gallery